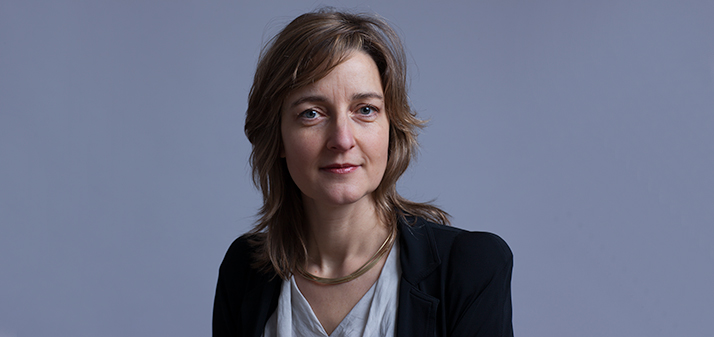 Christina Fuchs. Architect.
Ik ben Christina Fuchs. Aangenaam. Tijdens mijn carrière in Groot-Brittanië heb ik als architect ruime ervaring opgedaan op het gebied van complexe en langlopende bouwprojecten. Sinds ik in Nederland woon, leg ik me toe op particuliere opdrachten. Plezier in het werk, goede communicatie met de opdrachtgever en realisme staan bij mij centraal. Uw wensen en budget zet ik met passie voor ruimte, licht en gevoel voor kwaliteit om in een inspirerend en hoogwaardig ontwerp. Uw opdracht is de basis en de rode draad voor het ontwerp. Ik stuur alle processen die voortkomen uit die initiële opdracht. Van eerste schetsen, haalbaarheidsonderzoek, concept, de opeenvolgende ontwerpfases, tot de bouwbegeleiding en oplevering. Op verzoek zijn gedeelten van het proces ook te verdelen tussen opdrachtgever en architect.
Vasthoudend.
Mijn klanten, vrienden en kennissen omschrijven me als vasthoudend. Met niet aflatende doortastendheid zoek ik naar de optimale oplossing voor een situatie. Dit 'vinden van oplossingen' is voor mij de kern van het architectenwerk. Na een analyse van de situatie -locatie, opgave en budget-, maak ik een ontwerp, dat in iedere fase aan de uitgangspunten getoetst wordt. Een continue proces van verdieping, controle en ontwikkeling garandeert dat het uiteindelijke resultaat zo dichtbij mogelijk het uitgangspunt komt. Deze intensieve werkwijze komt voort uit mijn perfectionisme en liefde voor detail.
Als het niet getekend is kan je het niet bespreken.
Bovenstaande regel zou goed leitmotiv voor mijn werkwijze kunnen zijn. Soms kun je eindeloos blijven praten over ideeën. En soms is het efficiënter om die gesprekken te voeren aan de hand van tastbare tekeningen. Mijn sterke kant is ontwerpkeuzes inzichtelijk en bespreekbaar te maken, zodat u er als opdrachtgever vol overtuiging achter kunt staan. Hiervoor gebruik ik verschillende presentatietechnieken. Mijn persoonlijke voorkeur gaat uit naar maquettes om ruimtelijkheid inzichtelijk te maken, soms fysiek, meestal digitaal. Dankzij digitale media is het probleemloos mogelijk om 'live' voorstellen te bespreken vanaf verschillende locaties. Zo leidt intensieve samenwerking met de opdrachtgever en de betrokken partijen tot creatieve, realistische en financieel haalbare projecten.
Realisme maakt van luchtkastelen gebouwde dromen.
Praktische en financiële haalbaarheid is bijna een vanzelfsprekende uitdaging. Die beperkingen leiden weer tot nieuwe innovatieve, duurzame en slimme oplossingen. Onderzoeken van hoe je het kan maken, is dagelijkse werkelijkheid als je fantastische ideeën tot stand wilt brengen. Vaak worden door beperkt budget of materiaalgebruik juist nieuwe en betere methoden gevonden om opgaven te ontwikkelen. Dat leidt in de meeste gevallen tot een beter en duurzamer resultaat. En tot nog grotere trots en tevredenheid.
 » JA, ik wil kennis maken!  Maak nu contact per mail cf@christinafuchs.nl of per telefoon 06 205 86 309.
Algemene Voorwaarden van toepassing zoals opgenomen in de publicaties van de BNA bijvoorbeeld CR 2013, DNR 2005 of DNR 2011.